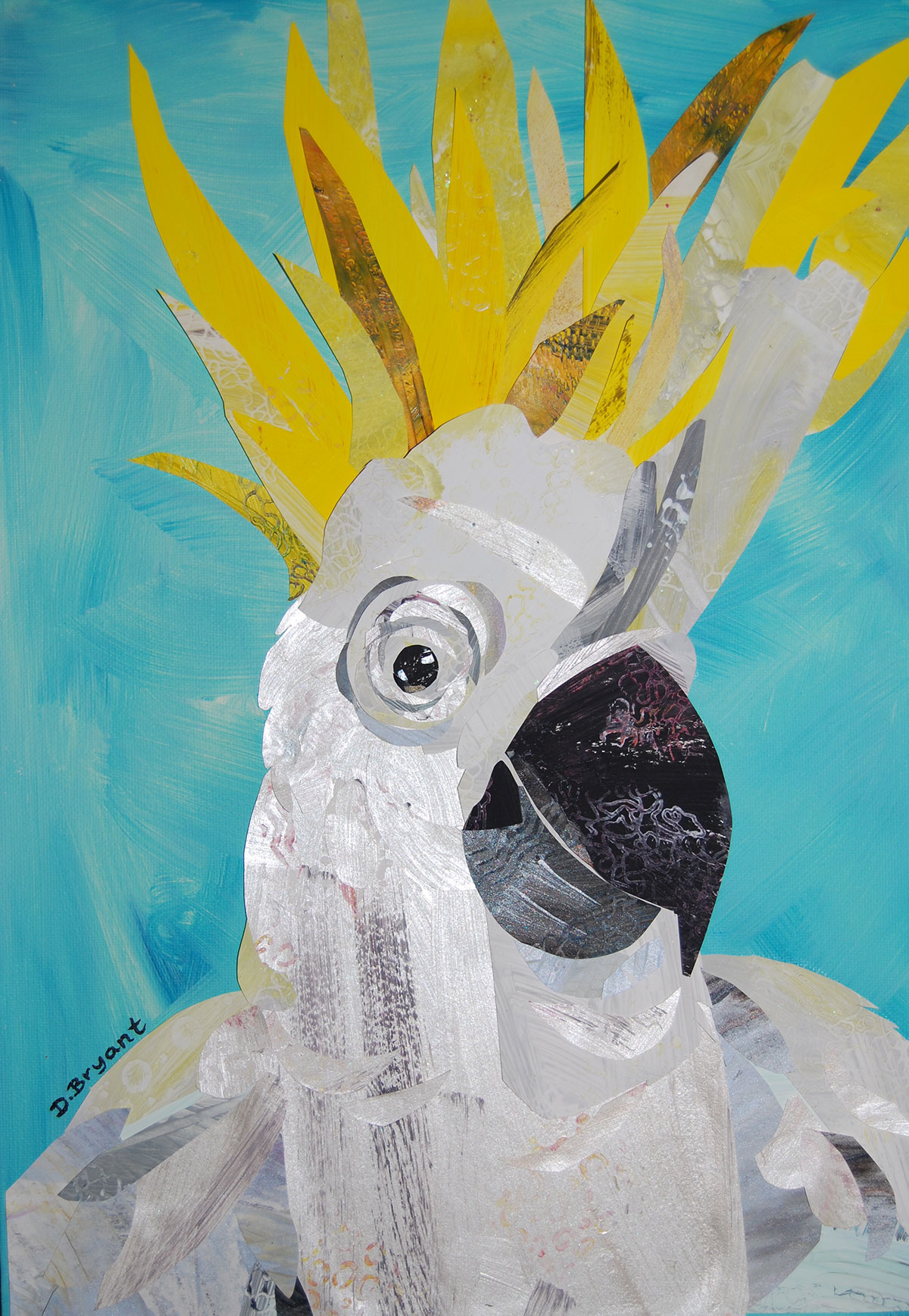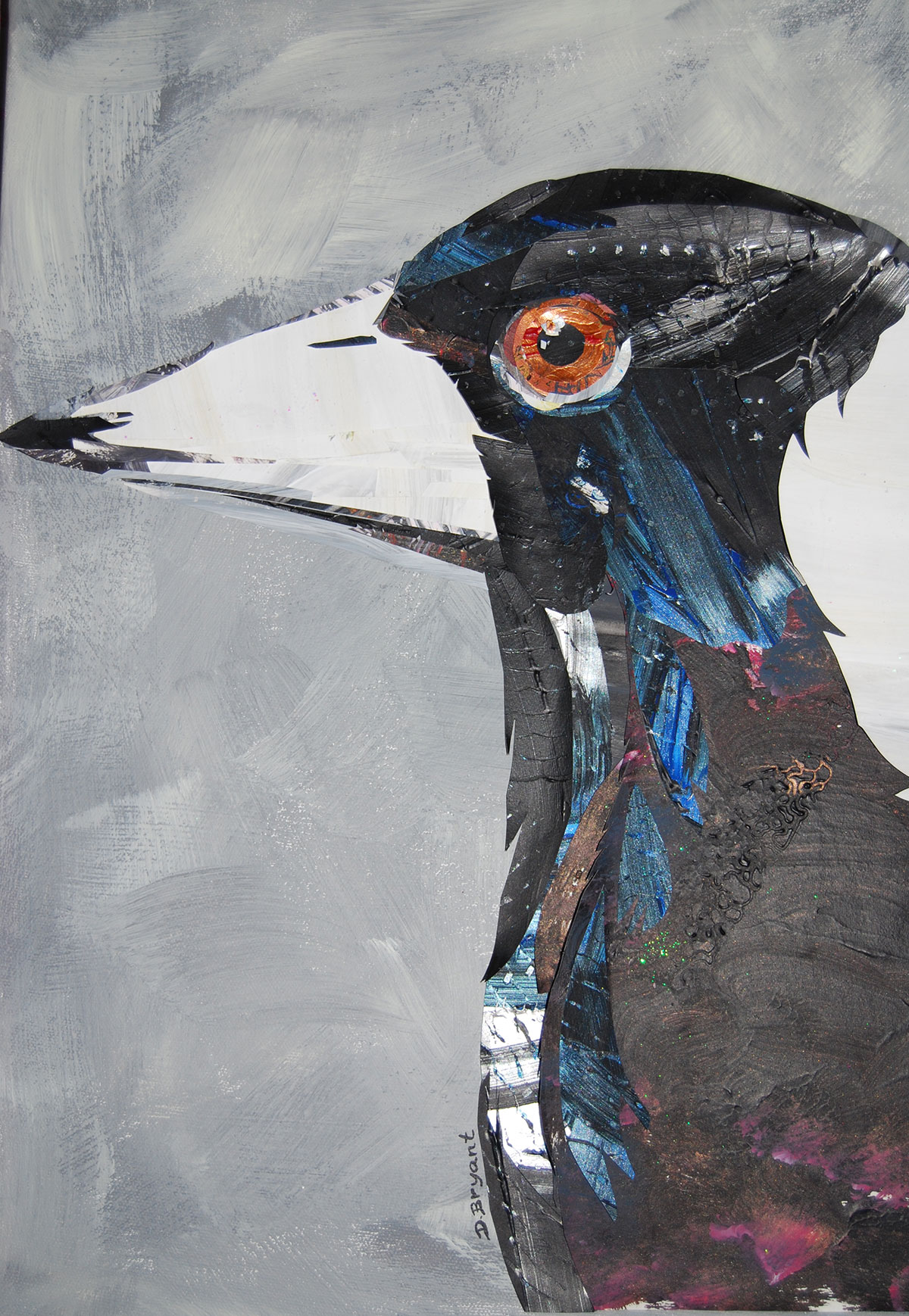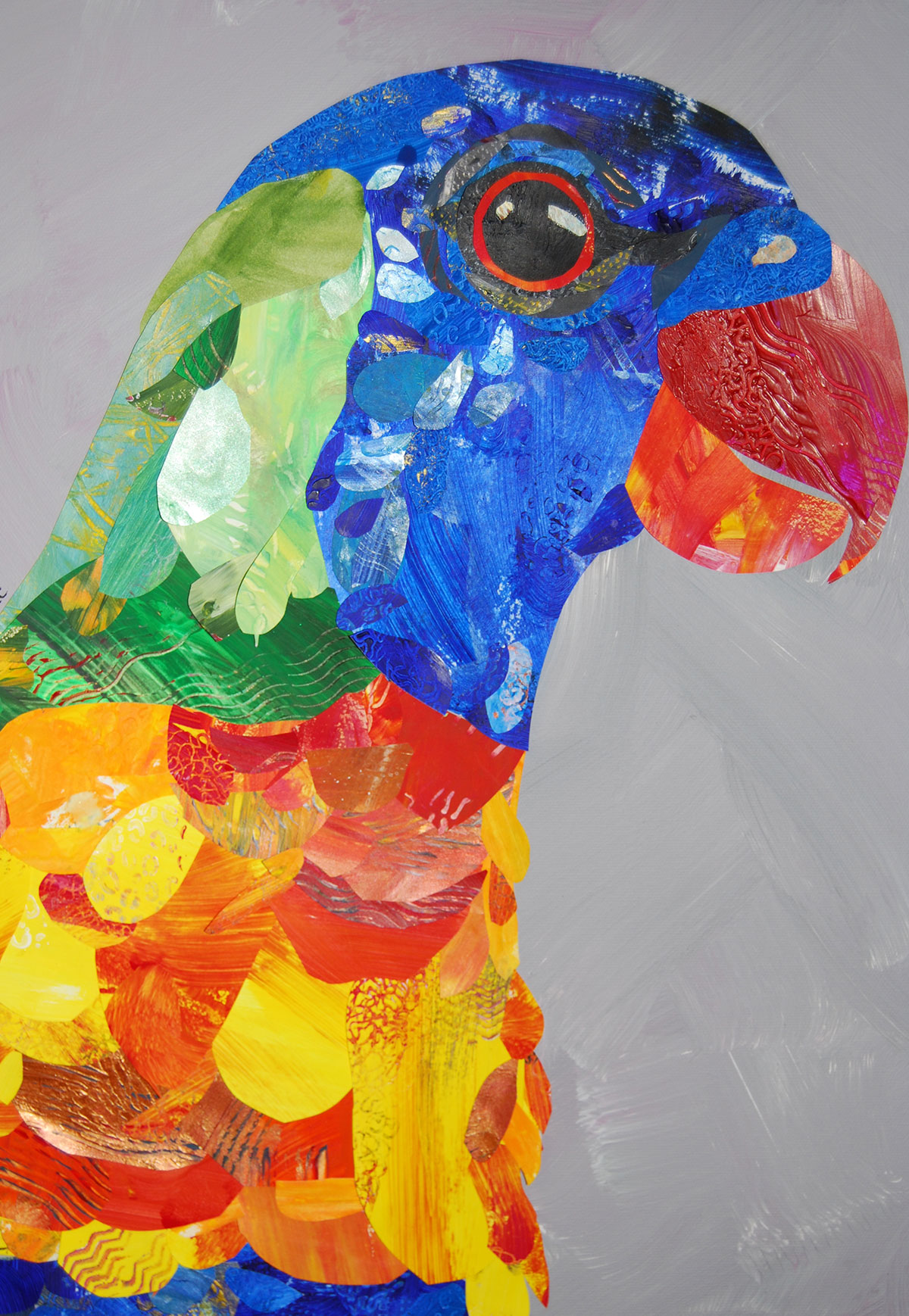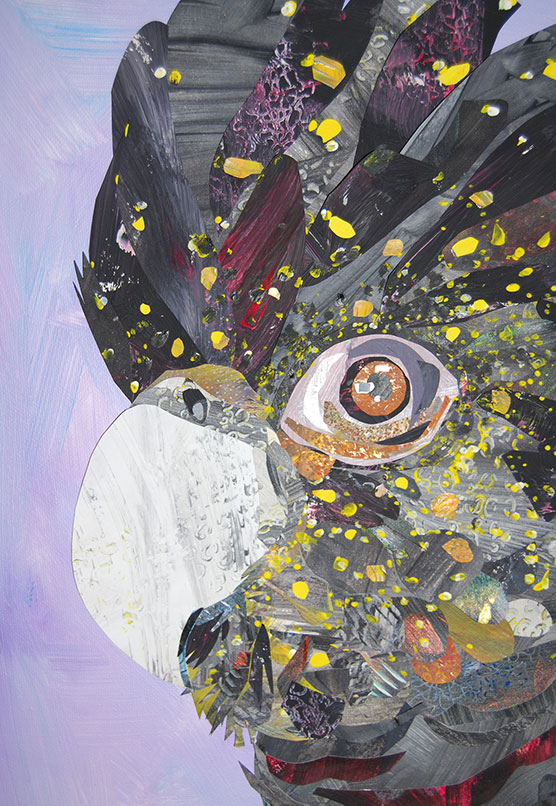 Debra Bryant is a Brisbane based visual artist with degrees in Visual Arts in Fine Arts and Art Education with extensive experience teaching in childcare, primary and secondary schools and to adults across Australia and the UK.
Deb's artwork is inspired primarily by native Australian flora and fauna and fuses paint and collage to create unique pieces that bloom with lush colours, layers and textures. Deb also dabbles in stained glass lead light and copper foil creations.
Debra creates her artworks by using a range of colours, layering and textures using acrylic paints. Once dry, these paintings are then cut with scissors and assembled and collaged on to a stretched canvas or paper surface. Canvas pieces are coated with a gel medium to seal and preserve and paper works are framed.
Original Artworks, Commission Pieces and Fine Art Reproductions.
Original Works
Original Works are created on stretched canvas and paper in various sizes.
Commission Pieces
Wanting that special artwork created for the blank wall in your home or for someone special? Commission Pieces are created on stretched canvas and paper in various sizes according to your budget.
Fine Art Reproductions
Fine Art Reproductions of Debra's artworks can be purchased in a various sizes on a variety of quality papers and canvases such as: rolled unstretched canvas and papers (suitable for postage), stretched canvas, framed prints.
To view an Original Artwork, discuss a Commission Piece or to purchase a Fine Art Reproduction:
Visit: https://www.buyartnow.com.au/debra-bryant
Call: 0421 844 508
Email: hello@debrabryant.art
Instagram: https://www.instagram.com/debra_bryant_artist/
Vist Debra and her artworks at the Southside Art Market on the following dates:
Sunday the 24th November 2019